About John Ducey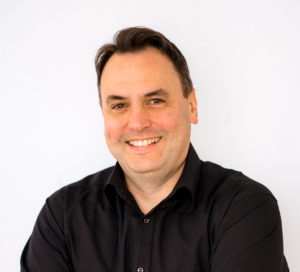 I got my real estate license in March 2006. I got in when a lot of other people were getting in. The market was hot, and I was looking for a career change.  (And I'm proud to say I'm still in, when many now are not.) I have always had an interest in real estate, and people homes in general. Where someone lives–what tastes they have– it says so much about someone.
Prior to that I was the bell-captain at the Waldorf=Astoria Hotel in Manhattan for ten years. This was a great job, and I had a lot of fun. I got to see quite a few celebrities and rub elbows with the who's who of the Manhattan social scene in the nineties. I have some stories that would make your curl. It was never boring, and like I said it was a lot of fun.
As you can imagine, that job was very service oriented, and I learned a lot about people during that decade. These are lessons that I was not sure would help me in selling homes, but finding someone a last minute table at Le Bernardin is not all that different than finding that perfect lakefront cabin!
When it comes down to it, it is about people. Assisting buyers and sellers is really a people business. All the tasks involved in a transaction, be it marketing, negotiating, touring,  or even the paperwork, it boils down to people.  And people intrigue me. That is why I love this business so much.
I get to meet new and interesting people on a daily basis, and assist them through a sometimes happy, sometimes an uneasy, but always an interesting phase in their lives. For most people buying or selling a piece of real estate is often the largest purchase they have made up to this point. What can be more exciting but nerve wracking than that?
Even when I was at the Waldorf ( although I had a shift) it rarely felt like a job. And to me real estate is the same way. It is what I do for a living, but it is not a "job". I bounced around a bit to a few different agencies, before deciding on Keller Williams. I have included some info on Keller Williams below. I chose to become a broker for this company for one reason. They are the best.
My main office is in Orange County, over an hour from where I live, (and sell real estate.) Therefore I am rarely at the office. I have a home office I work from, and I will meet clients at their house, or at a pre determined spot. It works well. In this day and age there really is no reason to have a "brick and mortar" office. Right now  I am a one man band. (My wife helps with clerical stuff when I get super busy.) She is much more organized than me. I wish I could hire her full time, but believe me I couldn't afford her! However if things stay as busy as they have been. I plan on taking on some help fairly soon.
In terms of reaching me, my contact info is splashed all over this site, but I will include it again below. As always, please do not hesitate to contact me if you have any questions.
John Ducey
Associate Broker
Keller Williams (845) 807-6043
115 Del Vue Road
Callicoon NY 12723
About Keller Williams
Keller Williams Realty is the largest real estate company in the United States with 700 offices, and over 90,000 agents. Founded in 1983 by Gary Keller, and Joe Williams, Keller Williams quickly grew and has now overtaken all other companies, and has become the benchmark in the real estate industry.
The first office was in Austin Texas, and was founded just as the crash of the 19080's was looming. However Gary Keller took it on the chin, and throughout the downtime, as other offices where shuttering, he tried to figure out how to do things differently.
His answer was agents. Take care of the agents like no other company is doing. Instead of viewing agents as employees who work for the company, view the company as working for the agents. Although brand messaging is important, Keller realized that people were more important. Grow the business through people. That is the key to advertising.
And that is the simple vision that has been the catalyst behind unprecedented growth over the last thirty years. KW became a franchise in 1991, and has exploded.
KW shares the latest cutting edge technologies with its agents as well.  Whether it be marketing, recruiting or building your sphere of influence, the online tools that Keller Williams gives each of its agents, makes it so much easier to get the job done, and is head and shoulders above its nearest competition.
Each agent is equipped with their own website (Eedge),  as well as a mobile site so buyers can easily search for listings on their tablet or phone.
Below is a video from co-founder of Keller Williams, Gary Keller speaking about the history of this great company.