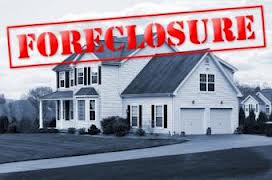 available foreclosure properties
Sullivan County like the rest of the nation has been hit pretty hard by the turn in the market, and we have had our fair share of foreclosures.
However most seem to be the primary home version. The majority of the second home/little getaway market here in the Sullivan County Catskills seems to have avoided the foreclosure glut. However there are a few. I have included a few of my favorites below.
These are listings that I consider to be a bargain in today's real estate market. If you see something you like, I suggest you act quickly. Bargains tend to disappear rather fast. Also drop me a line if you would like to be added to my foreclosure mailing list.
The elusive steal of a foreclosure is a bit like the legend of the rent controlled sublet we all used to hear about when I lived in NYC. They are out there, but the good ones go very fast. If you are looking to go the foreclosure route, then you need to be ready. There are quite few differences when buying a foreclosure, and if you are not prepared for it, it could lead to some frustration and confusion.
First of all many foreclosed properties are in disrepair. Sometimes it is because the former owner willfully vandalized the property upon departure, but mostly it is because the house has simply sat empty. Often a bank can take eighteen to twenty four months to foreclose and bring a house to market. During that time all sorts of bad things happen to a house that sits empty. Temperature changes cause condensation which causes mold. Concrete and sheet rock crack and shift in cold weather. Rodents set up camp. It is very rare that I see a fully foreclosed property that does not have some fairly serious repair issues.
However if that does not scare you, and you can see past the grime, the next hurtle is the bank. Dealing with a bank takes out the personal or emotional aspect of a negotiation. Policy takes precedence over common sense. Often the time clauses in a contract make it difficult to secure a mortgage. Also winterized, shut down properties make it difficult to perform the proper due diligence and uncover potential problems. A bank will never offer a property condition disclosure statement, leaving a buyer in the dark about most of the utilities and appliances. They will allow an inspection, so hiring a good inspector who has done foreclosure inspections before is very important. Although some things may not be able to be inspected 100%, having someone knowledgeable in there will help take some of the guesswork out of the transaction.
If you get beyond all these hurtles, the next step is the contract. Again bank policy takes precedence, and many of these bank contracts have nasty little caveats and hoops and time constraints that can be maddening and make it difficult to close the deal. It is imperative that if you are unfamiliar with buying REO properties, that you have a good agent and a good lawyer to assist you. However it still sometimes takes a leap of faith and nerves of steel to get the steal of a deal in a foreclosure. But if you time it correctly you can get a real deal. Call me for more info on foreclosures.