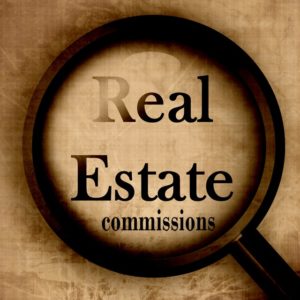 Real Estate commission percentages vary pretty widely here in Sullivan County. Before completing the listing agreement, you should discuss the real estate commission with your agent. It is important that you are very clear how much it is, and where it is allocated. I  generally charge 6%. I do not cut my commission to get a good listing, and I do not inflate my commission if the opportunity presents itself.
Being listed in the MLS gets your listing in front of all agents and brokers who are members of that MLS Association.  By offering a percentage of the commission to a buyers agent, you essentially have many agents working for you to sell your property. This larger supply of buyers gives you a much better chance to sell your home quickly and for a better price.
 Since in a co-broke situation, a part of the commission usually goes to the buyers agent, you should make sure you are clear how much is being offered.  As mentioned above, the more agents that show your property, the more pricing power you have and the more quickly your home will sell. I offer a 50/50 split., 3% to a buyers agent. However there are some brokers who keep more. And often if that question is not asked, it won't be answered. Also I am a member of two MLS. Sullivan County and Greater Hudson Valley, as well as the vast Re/Max Keller Williams networks, giving my listings much more exposure than a smaller brokerage.
Many times you can find a broker who charges less, which may look like an attractive way to go. However do a bit of research first. How much advertising do they do? Does the "discount" mean you have to show, (and basically sell) your own house? Would you automatically hire the cheapest plumber, or roofer, or doctor?
Keep in mind an agent has to pay all marketing expenses associated with your listing. Including listing fees, flyers, brochures, signs, and numerous pay-to-add websites. All these things give your property a much wider audience. Also lets not forget annual license renewals, mandatory continuing education and training programs, desk fees, office supplies, etc.
You may be asking yourself, what do those fees have to do with me? Well they get you a professional broker with a fiduciary responsibility to represent you. You get someone with comprehensive knowledge of the local marketplace, and negotiation skills aquired through many transactions. You get someone with a professional network which helps avoid the myriad of pitfalls throughout the transaction. You get an agent who is responsible for the appropriate marketing exposure, and who will represent your best interests.
When is a commission earned?
In general a commission is paid at the closing table. However it is earned throughout the whole process. But legally once you as a seller has agreed on a price to sell your real property to a "ready, willing and able" buyer that your agent has brought to you, then the agent has done their job, and a commission would be due . Once the sale has closed, the real estate broker gets paid from the proceeds of the sale. Should the buyer back out for any reason during the process, no commission is owed, however if you the seller decides to not sell at this point, legally a commission would be owed, therefore it is important to carefully consider everything before signing a listing agreement, and accepting an offer.
Who pays the commission?
There has always been a debate on this point. Technically the seller pays the commission because it comes out of his portion of the proceeds at the closing table. However it comes from the buyer's funds. Also a commission is calculated into the seller's final net, and is very much on their mind during a negotiation. Therefore although technically the seller pays the commission, I think it is safe to say that both the buyer and seller pay the commission.
 A buyer contacted me directly, do I still have to pay a commission?
 It depends on which listing agreement you signed. See my section on listing agreement. Some listing agreements do stipulate that you must pay a commission no matter who brings the buyer. Others have a discounted rate for sellers that bring their own buyer.
My listing has expired, and now I have an offer. Do I pay a commission?
Again it depends. Most listing agreements have a clause that if any prospective buyer that views the house during the agreement period, and then buys it within a certain time period (mostly three months) then a commission would be owed. There have been more than a few law suits over the years concerning commissions, and mostly it comes down to procuring cause. Did the agent's involvement and or influence bring the buyer and seller together?