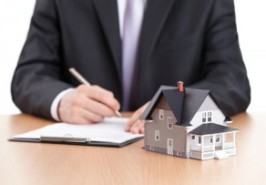 So you have decided to sell your home. For whatever reason that may be, chances are it is going to involve a pretty major shift in your life.
For most people, your home (whether it be your primary of second home) is one of the biggest assets you have.  And  when and how to sell it can be one of the biggest decisions you make.
The average real estate commission is 6% here in Sullivan County, and the average sold price on a single family residence is just over $150,000, making the average commission check nine thousand dollars. (taken directly out of the pocket of a seller) That is big bucks. What kind of service and expertise would you demand for $9,000 in any other field? The person who comes to your door to interview for a 9K job should be someone that is tops in their field.
The National Association of Realtor numbers say that almost seventy percent of all people who pick a realtor do so through a referral. (A friend, or family member, or co-worker recommend someone they have used.)  And that makes sense. You want to feel some sort of a connection, or trust with someone. The rest, (who I like to call the "evaluators") like to do their own research. They Google, and investigate different local companies, trying to find the right one for the job.
So what should you be looking for in the "right" real estate agent?  The right real estate agent knows the local market inside and out. They are armed with comparable homes and market data. They can walk the tightrope of realism and optimism–diplomacy with brutal honesty. But most of all, they want to sell your home. There is an inside joke among real estate agents called the three p's of selling a home. 1) Put up a yard sign. 2) Put it on the MLS. 3) Pray. The right real estate agent needs to do so much more than that, and they need to demonstrate to you in no uncertain terms how they do more.
A Busy Full-Timer  I believe the number one rule when looking for a real estate  professional is to find one that does it full time. That is not to say there aren't some good part-timers out there, but there is no way you are getting a full time commitment from a part time worker–does not compute.   The next thing to look for, is how busy they are. Some people disagree with me, they say you can find a good beginner agent who hasn't gotten their feet wet yet, but I say, would you want the beginner plumber? House builder? Surgeon? Not me. I want the Realtor who has done it before, has done it a bunch, and will get the job done for me. When I call for a referring agent, I always ask for the office top-producer. There is a reason they sell more than anyone else.
 Listing Price  So you have decided to sell your home, and you need an agent. Being a fastidious consumer, you arrange to have three Realtors come to your home to interview for the position. They all arrive with shiny brochures, and charts and advertising boasts. They all also bring a CMA (a comparative market analysis used to determine how much your home is worth). Two of the agents have recommended a price that is lower than you think your house is worth. Although they back up their findings with recent sales data of similar homes, you remain a skeptical and still hope your house is worth more.
When you interview the third broker, his CMA makes you much happier. His recommended listing price is more in line with what you are thinking, or maybe perhaps even higher. He seems like the logical choice to represent you, and assist you in the sale of your home.  The truth is that you may have just met a broker who is engaging in a questionable sales practice called "buying a listing."  He probably does not believe that he can sell you house at the price he has told you, and is planning on, after securing the listing, massaging price reductions from you.
And here in the Sullivan County real estate market, can happen. Why reward an agent who has been erroneous? Whether it be by design or not, they have cost you months of frustration, and possibly thousands of dollars, as your listing has become stale. I have written about this before in my blog. There is a fine line between pricing a house right, and a bargain basement price.  If I hear a buyer say, "Wow this is a great deal." I have not done my job, and have done a disservice to the seller.  However, to not voice my opinion, and knowingly list a property that will not sell is more egregious. I guess it goes back to the old saying, if it sounds to good to be true, then it probably is.
Listen to the experts when it comes to price. Most home sellers are pretty savvy about their local market and know what their home is worth. However most think that there home is worth around 10% more than it really is. I am not sure of the reason, be it pride of ownership or a misguided innate sense from an emotional attachment or the basic human emotion that mine is better than yours–whatever the reason, the number is around 10%. However if you take an objective standpoint, and weigh all the data gathered by your three hard-working real estate applicants, you should be able to come up with a number pretty close to market price. Pricing it right first can save you thousands later!
Marketing. This is about 80% of a broker's job, and one that can be the difference of thousands of dollars and months of time. Marketing is simply finding that agent who climbs the highest tree and yells the loudest. All your applicants will put your home on the MLS. All will add it to their shiny websites, and Zillow and Trulia and all the other free internet home sites. Who is doing the most? Who is marketing differently? Here in Sullivan County, being a member of the Sullivan County MLS is not enough. Homes also need to be marketed on the Greater Hudson Valley MLS, however many do not, because it costs money. Is your home enhanced on Realtor.com (the number one searched real estate site)? Enhancing (which also costs money) adds pictures and content, and helps put your home at the top of search results for you area. Will your home be syndicated through a major real estate company?
Negotiating and people skills. This one can be difficult to see during an interview, however once again a seasoned broker probably has better negotiation skills. And one thing that you can never be wrong with is your gut. Do you like this person sitting at your kitchen table? Even in the best of circumstances you will form a relationship with your listing broker that will encompass several months and many phone calls. Does this person seem like someone you can have a successful business relationship with?
The Bigger the Better. Some people I am sure will disagree with me on this one, and say it is because I am with the largest real estate company in the country. But I am with the largest company for a reason–it makes it easier to sell my listings. I have a network of over 300 agents in New York, and thousands across the country. Because of this my listings get the maximum exposure. If you list with me, immediately all other Coldwell Banker agents will know about your listing, and will distribute it to their sphere of influence. I am in the tallest tree, yelling the loudest.