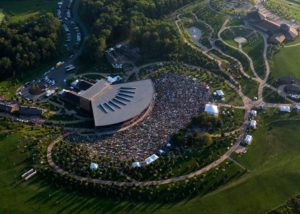 available properties
pop. 4,532—53.1 per sq. mile
Bethel is located pretty much in the center of Sullivan County.
For the last half century its claim to fame has been that it hosted the original Woodstock site on the now infamous Max Yasgur pasture land. Well now that site is home to Bethel Woods Center for the Arts, where a-list headliners play throughout the summer. Recent years playbills have included Phish, Elton John, Dave Matthews, and Chicago. There is also a Woodstock museum, and various festivals are hosted there as well, including a great wine tasting event in late summer.
A bunch of new eateries have also sprung up in the Bethel area in the last few years. The Dancing Cat Saloon is a micro distillery and restuarant that is a must visit if you are in Bethel. Bubba's on White Lake has a great view, while you feast on ribs, and The Fat Lady Cafe has great food, and various local musicians. The Bradstan Hotel is a little bed and breakfast in Bethel that is a good place to spend the night if you are visiting the area.
Lake Superior is a state park with 400 acres of land, including a 100 acre lake. It is open to the public, and is a great low cost place to spend the day hiking, or swimming and picnicking.
The real estate scene in Bethel is probably the most varied. There are 4 million dollar lake fronts in Chapin Estate, a private lake development on Swinging Bridge, or there are eighty thousand dollar seasonal cottages in Smallwood, just a few miles away. In between there are some farmhouses that you can buy on a few secluded acres. Bethel has the most lakes of any of the Sullivan County townships, and there are always a few lake front homes available on either Swinging Bridge, Black Lake, Toronto Reservoir, Mallory Pond or White Lake.
Smallwood is also in Bethel. It is a rural casual development, originally settled in the 40's and 50's by lower income, blue collar families from NYC. There are always a few smaller rustic cabins for sale in Smallwood, some with a bit of mid century charm. Typically seclusion is lacking in Smallwood, however if you are looking for a second home on a budget, Smallwood may be the place for you.
If you have any questions about Bethel, NY homes for sale, drop me a line.
We are one of Sullivan County's leading providers of home ownership services for Bethel NY real estate for sale. Contact us today to sell real estate or buy real estate in Bethel, New York. Our Realtors and real estate agents and brokers specialize in the Bethel, NY real estate market. Whether you are buying or selling a new home, we will help you find a property by map, MLS listing number, or price. With over 2000 homes for sale in Sullivan County NY, we are your one stop destination for the latest Bethel, NY real estate listings, virtual tours and open houses in Bethel, New York.