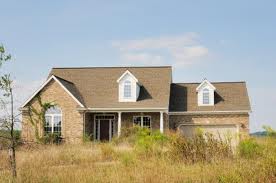 I was out last weekend with a Manhattan couple who is looking for a weekend getaway, so naturally our tour included a lot of homes being sold by people who only use (or used) their houses on the weekends. One of my buyers does interior design for a hotel chain, so I spent much of the day seeing the way he perceived the houses we saw, and what his vision is. It is always fun to spend time with someone who is vastly more talented and experienced in something that you have an interest in.
At any rate, by the third house, he made a comment about how neglected the homes we were seeing seemed. The houses we were viewing were in the 250K range, so they were by no means "handyman specials", and most had little or no obvious deferred maintenance. It was more subtle than that, but it was obvious that most of the houses we saw were no longer being utilized much–if at all.
And since his observation, I have realized that I show quite a few houses that are in this state. Many of our second home sellers here in Sullivan County are selling because they no longer use the house the way they used to. When I go on a listing appointment I hear that over and over. "The kids are growing (or have grown) and they don't want to come upstate nearly as much." Or "we are getting older, and the maintenance, and the Friday evening drive is getting to be too much. We just don't use the house like we used to."
Whatever the reason is, many times by the time they decide to sell, the home has already been underutilized. And then once it is officially on the market, many times sellers stop coming up all together. Furniture is picked over by family members. Often only the oldest and most unattractive pieces remain. And those are scattered throughout the house in a haphazard manner. Just like a "regular" vacant house, a musty, stuffy environment sort of permeates the whole structure. If it is during the winter, many times the house is winterized, and a cold house is never a good selling feature. You want a home to be inviting to a buyer, and nothing is less inviting then freezing temperatures. Rodent activity can be evident, and other nuisances like hornets nests can pop up fairly quickly.
I think this second home vacancy syndrome is pretty unique to weekend/vacation areas like ours. It is almost like a watered down foreclosure market. You have semi-forgotten under maintained inventory that ends up depreciating faster than it should, and then invariably it sells for less than it could.
And just like with foreclosures I think that there is some opportunity for buyers here. Often it takes little more than a weed-whacker, some Pine-Sol and some elbow grease to bring these homes back to life. (Of course I am oversimplifying here but you get my drift.)
And also nothing screams "relieve me of this burden" more than a house in this state. And as long as the sellers are not up against a hefty mortgage, more times than not a deal can be struck.